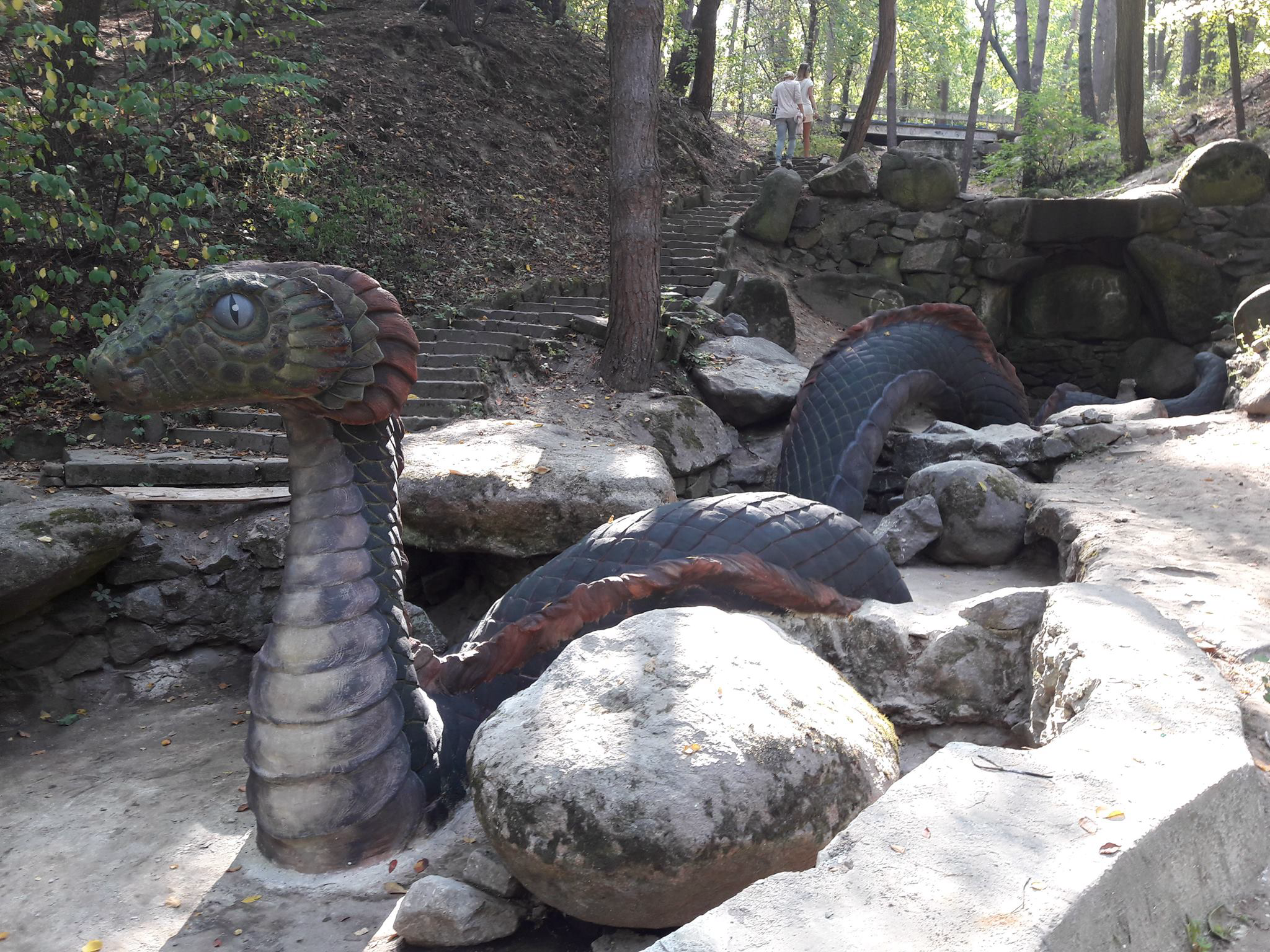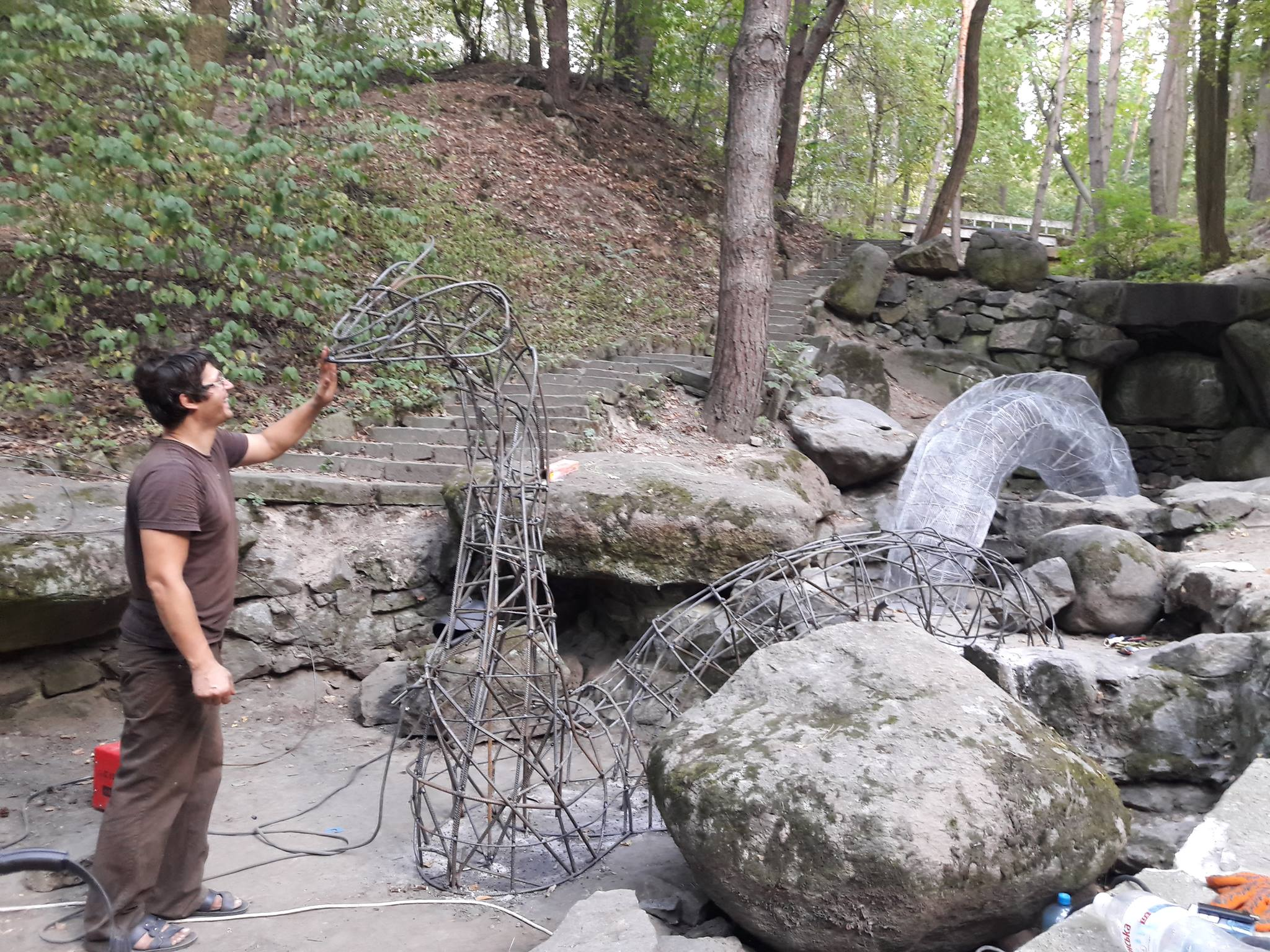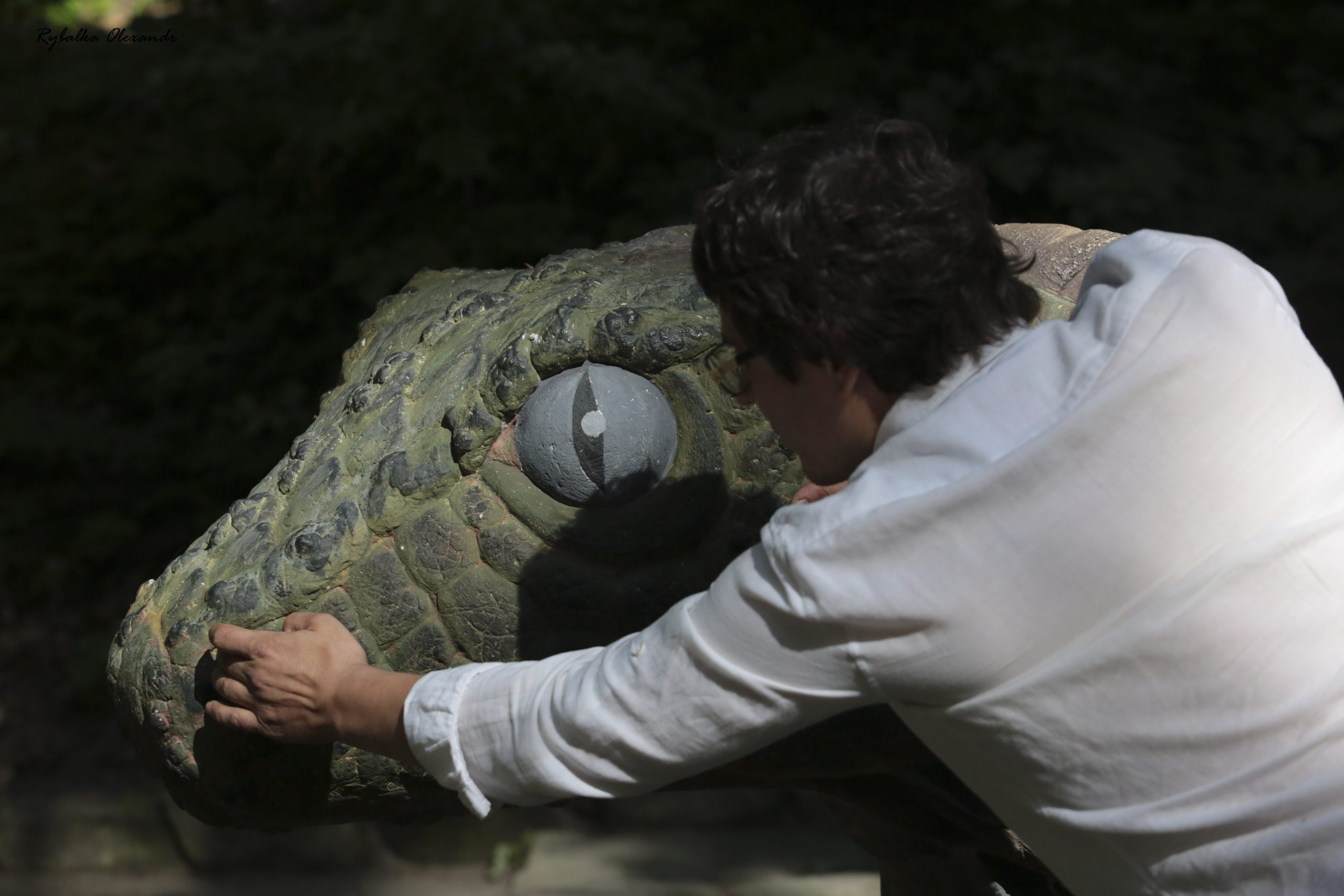 Snake sculpture. 62 feet in length, more than 220 pounds of reinforced concrete, 1 month of work. Installed in 2017 in Ukraine at the Sculptural festival "Wonder World" under the motto "Past to the touch" Dedicated to archeological finds in the area. Festival organizer, mastermind and Sculptor Roman Turetskiy
Sculpture brings life to city streets
5D City Company is located in Cleveland, Ohio USA in partnership with talented Ukrainian artist and sculptor Roman Turetskiy and his team of artists who embody the beauty of stone, wood, metal, etc. ready to offer creativity and professionalism in the implementation of the decoration of city streets, parks, destinations for city developers and patrons of art. Each work has a unique energy of the artist and for residents and visitors of your neighborhood and city becomes a desired and memorable destination and attraction.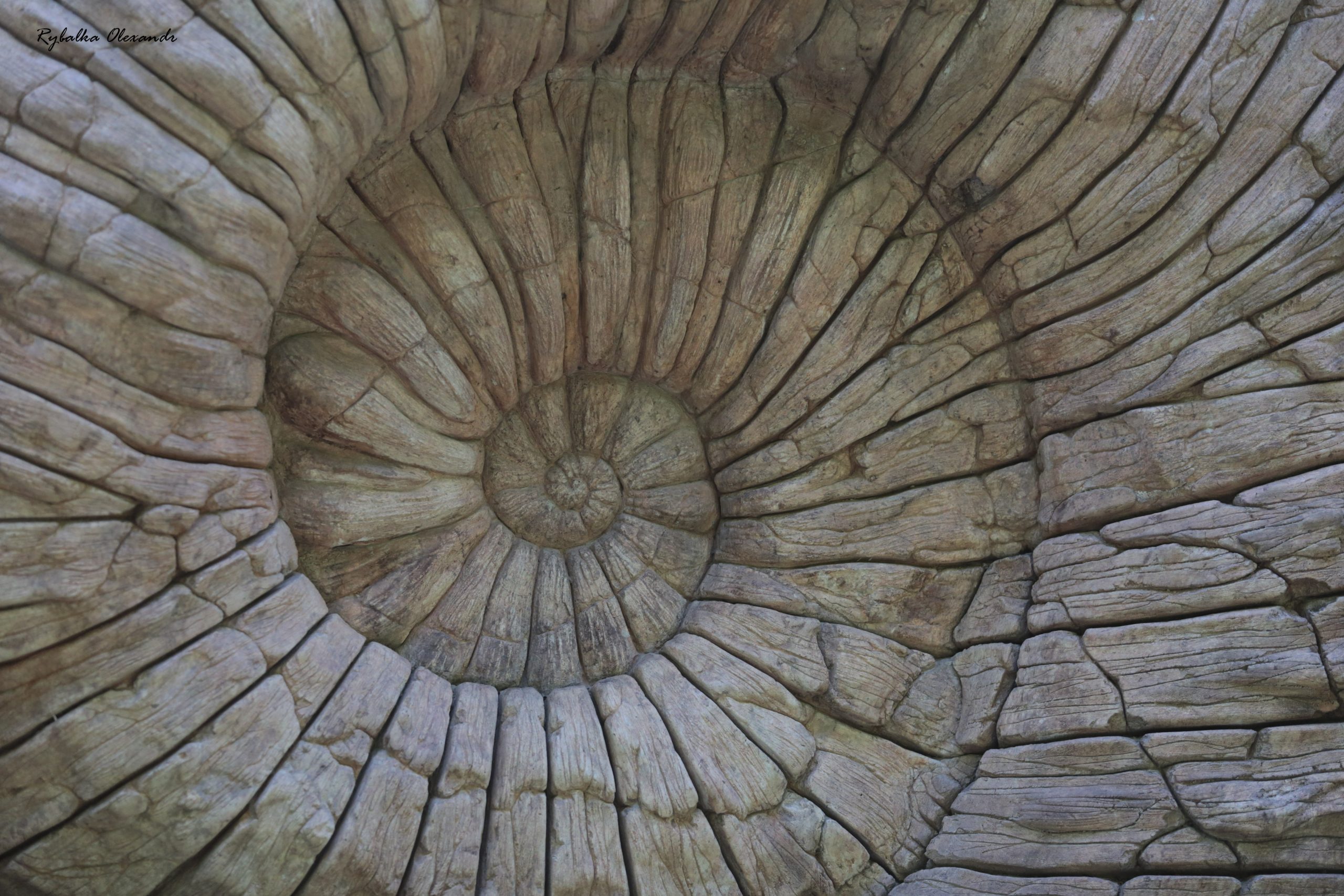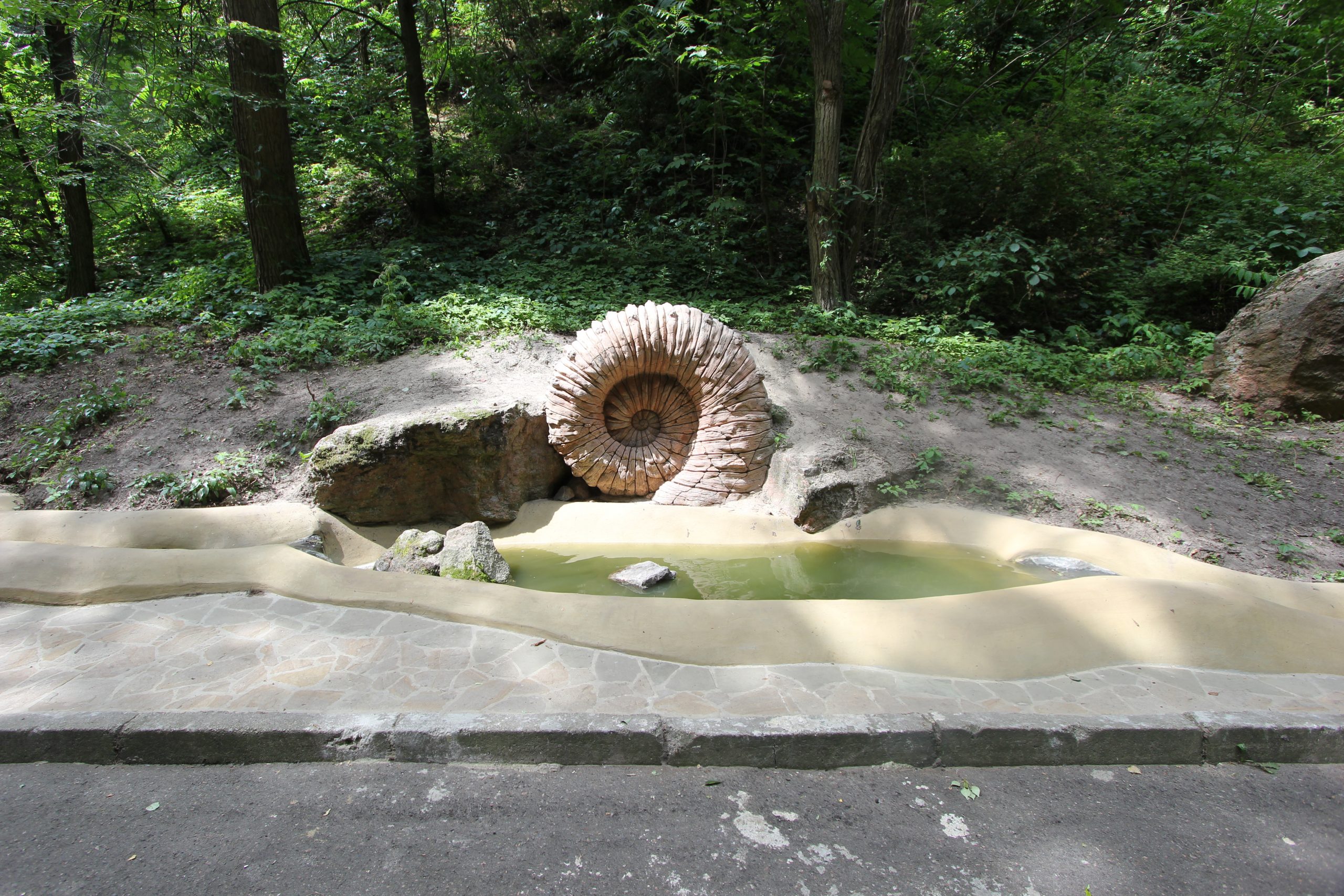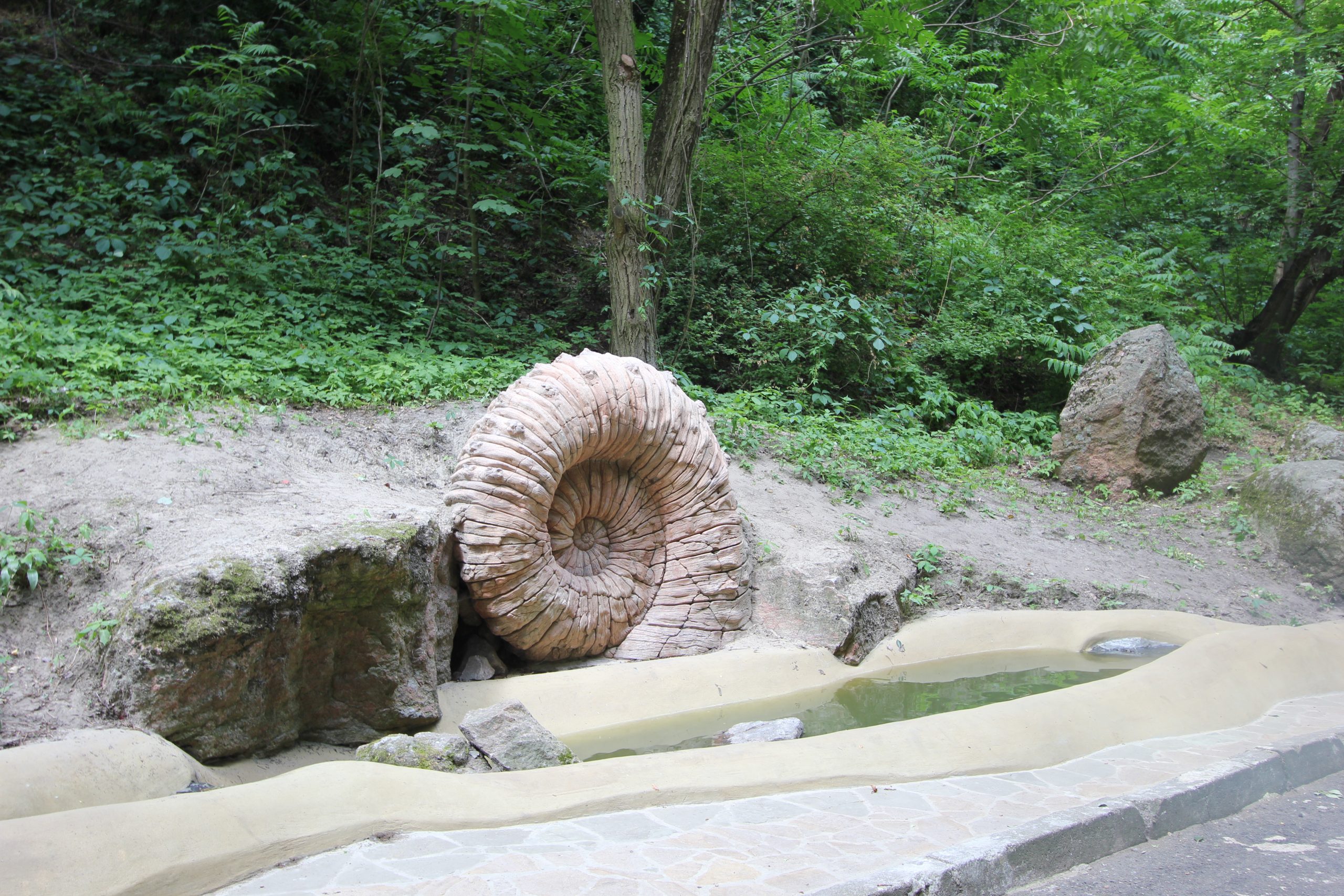 Shell sculpture built into the natural landscape, Reinforced concrete. As part of the festival "Past to the touch"
Author Roman Turetskiy
Experience, materials, variety
More than 10 years of experience in the implementation of place-making projects in Ukraine and USA offers expertise in producing and installing everything from landscape gardening and decorative to monumental sculptures from materials such as reinforced concrete, sandstone, wood, stone. The team of artists has experience in organizing and conducting international park sculpture festivals. Thanks to the talent and artistic vision of Roman Turetskiy, various legends, symbolic, folklore, historical, religious directions of sculptural art, sculpture for decorating children's playgrounds are being realized. For smaller scale, temporary projects, we offer responsive and timely service to meet your place-making needs.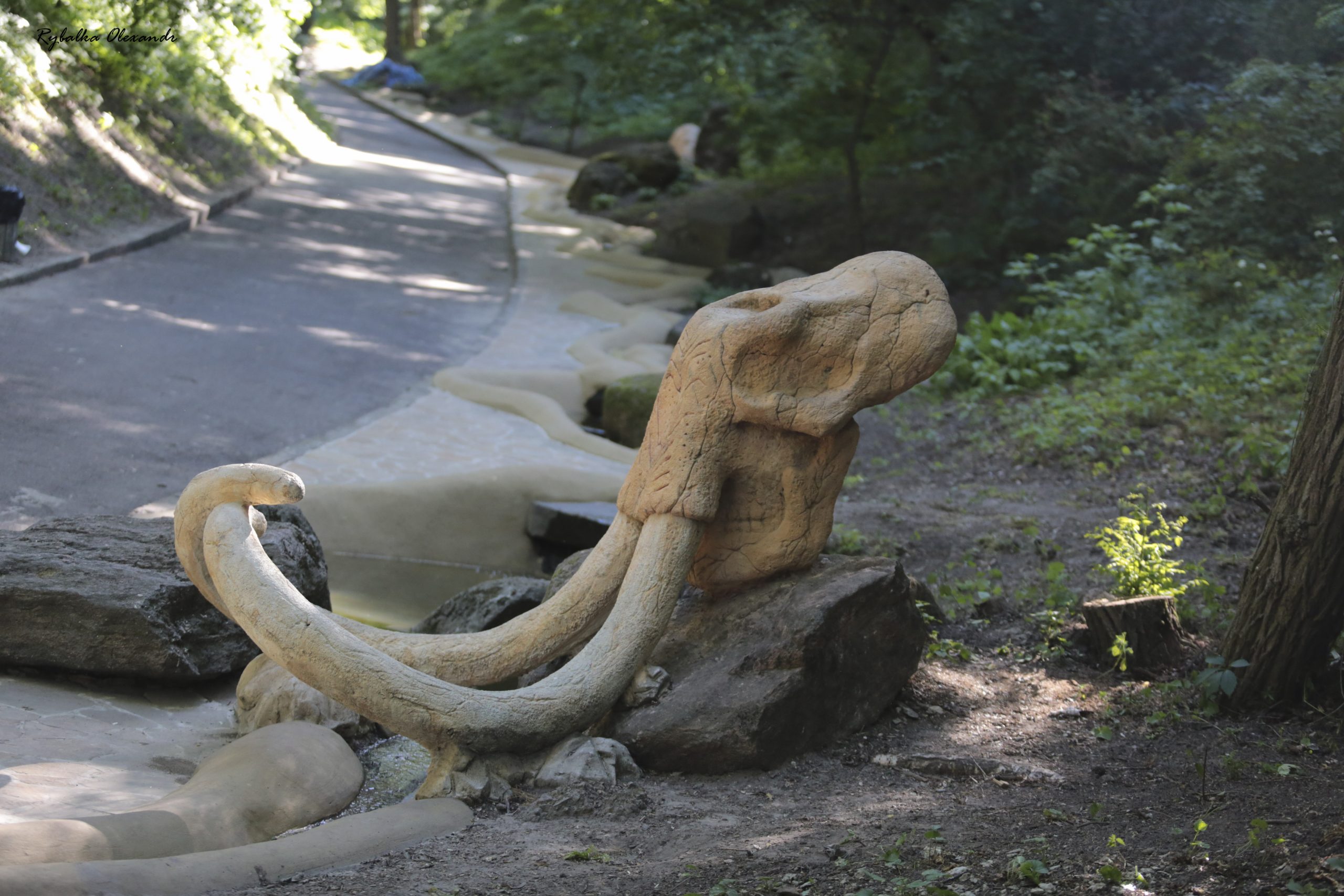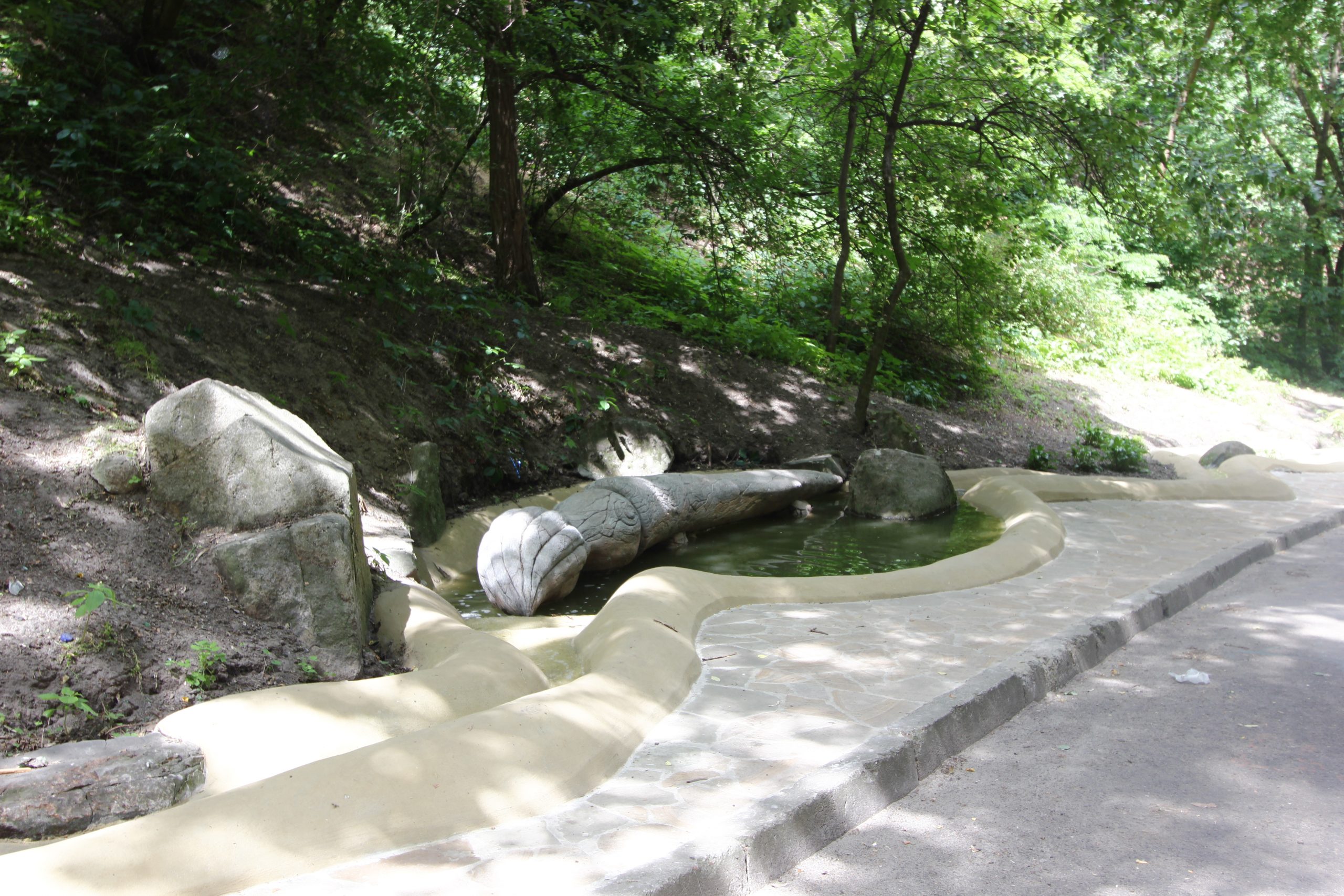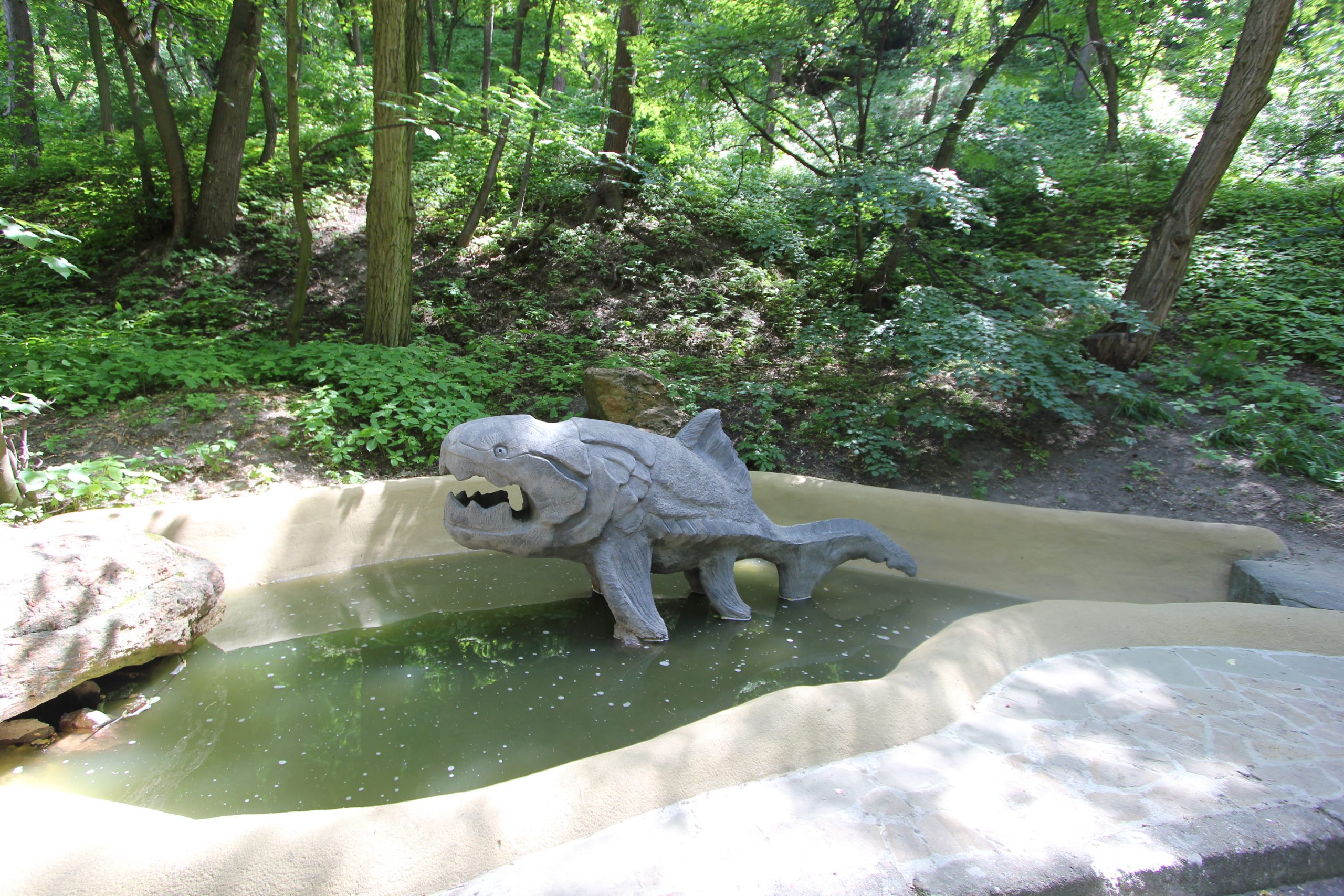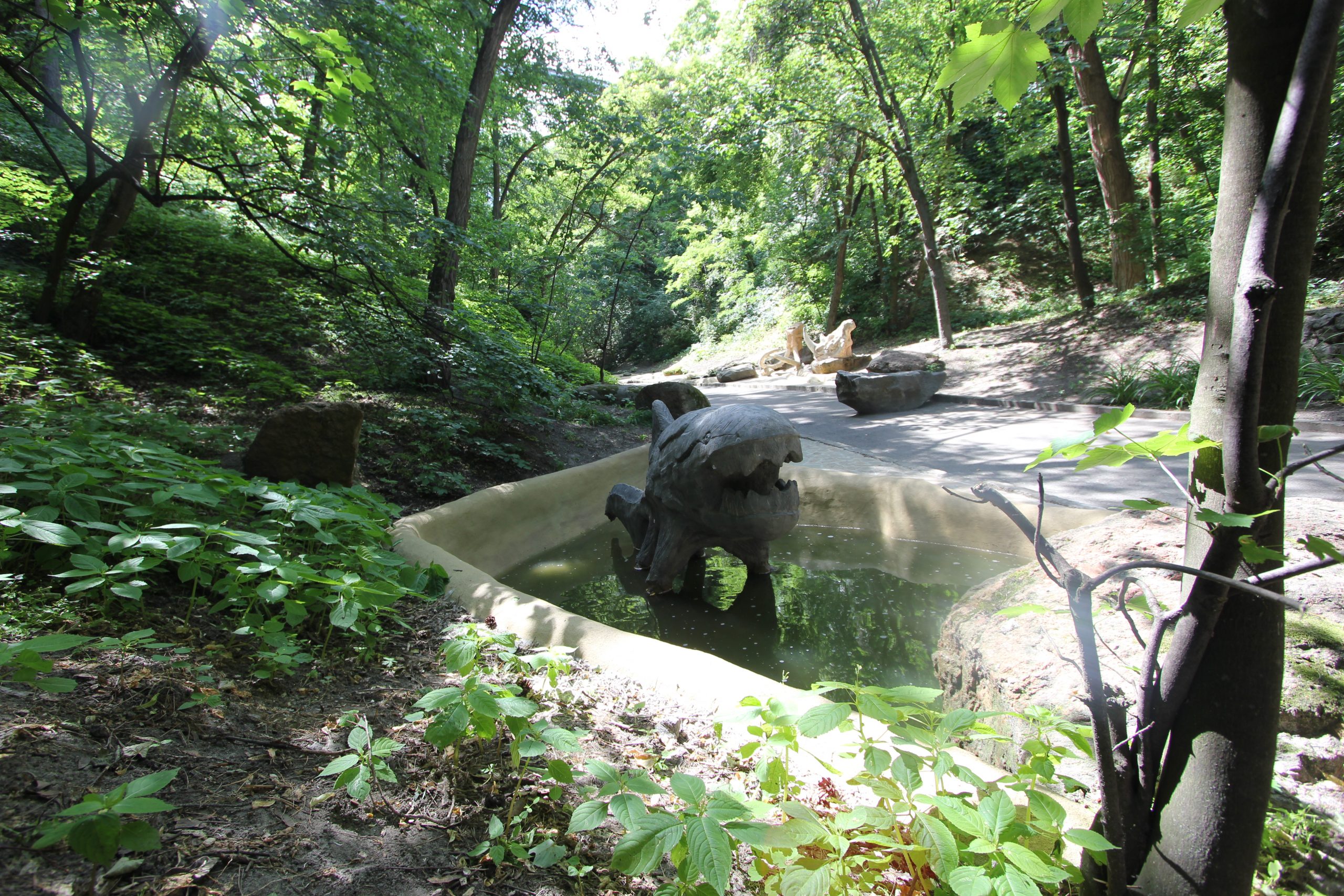 All projects are made in harmony with nature and surrounding environment
Performing art work elsewhere
1) for work, making sculptures as physical objects with installation by the customer: approval of design, materials, terms, cost, payment terms, contract. Production by the performer of an approved sculpture in Ukraine. Sending by the container to the USA. Reception by the customer of a product.
2) contract work requiring our installation or manufacturing at the project site. After the approval of all the necessary pre-installation work (design, materials, terms, other conditions) an artist or group of artists is invited to the USA to perform the specified work. In this case, the customer fully cooperates with the executors in terms of material support and bureaucratic issues.
Design Process
Our team of artists can implement your view or offer their alternative vision or idea. To ensure full satisfaction with the result, we will create a design and realistic visualization of your future project. Production time 1-3 months after project approval, depending on the complexity of implementation. 5D City may charge an agreed payment for design projects, visualization, rendering or other graphic materials. Thank you for creating more places in the US that will attract tourists and visitors and make the locals happier.